Creating a Landscape Photo Album
Creating a Landscape Photo Album
Everything You Need to Know About Landscape Photography Book
Landscape photography captures an epic natural scene and the outdoors - mountains and glacier, a serene lake, a golden sunset, horizon over the sea and one of the most meaningful ways to enjoy the quality of images is through prints. In prints, you get to see all the fine details that you have captured as a whole and above all, and it takes you back to the moment you photographed them. Whether you're a professional outdoor photographer or adventure traveller who wants to make the most of your photos, a beautiful landscape photo book will help turning your nature photography into works of art. It's an amazing way to share the amount of work that has gone into taking the magnificent photos.

Why Prints Matter to You as a Photographer
The final step to creating a photo does not just stopped once the shutter has been pressed.
Printing your image should be your final part of photography.
And a well-made photo book is a pure satisfaction when you've been spending all that time and effort in creating a photo.
"Printing your photos is one of the most important steps when being a photographer.
It gives you the ability to see your photo printed and feel a physical copy of your work.
What's even better than prints is printing your photos in a book. Being able to print your photos in a book is the greatest feeling ever.
It's a great conversation starter, portfolio piece or even great for the coffee table.
I think everyone should make a photo book with their photos in it.
You see your work in a different way and appreciate it a lot more." says Nick.
We definitely agree on all counts. Nothing beats the feeling of holding your work in your hands.
Seeing all of your hard work and dedication printed on beautiful paper has never felt so good.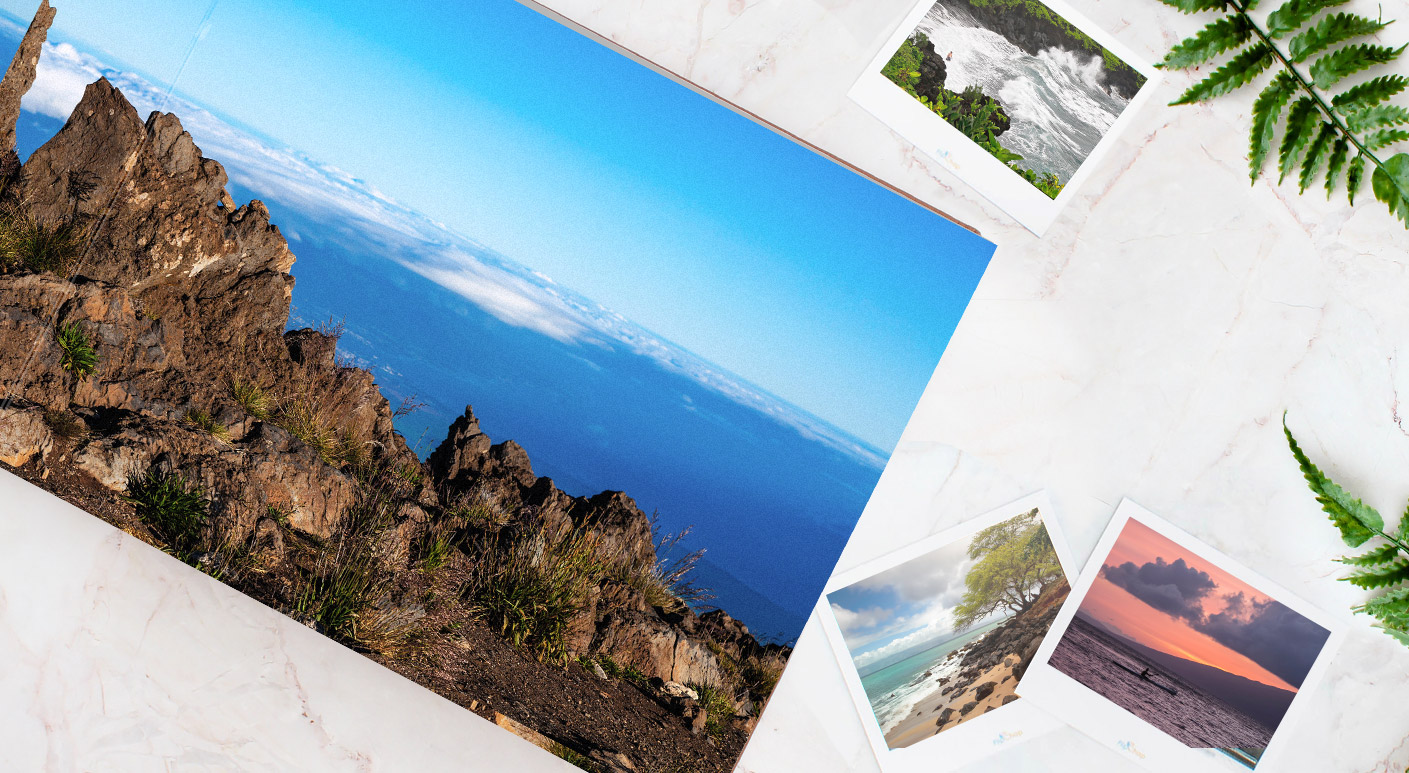 "When FlipChap delivered my landscape photography book to me, I was astonished. The quality, colors, texture,
even the little freebies made the order worth it. It still sits on my coffee table and the responses I get from it,
makes me feel great about my photos. They did a tremendous job and I recommend their service to everyone!" says Nick.
You can never compare an image on screen to a professionally finished printed piece. Not only that,
printing will help you understand your own photography better,
and help you hold on to the fulfillment that comes from taking pictures.
Get It Printed And Notice The Difference
It's beyond simple to turn your landscape photos into works of art. Let's get into some tips to creating a great landscape photo book.
The Best Book Type for Landscape Shots
Printed Layflat
Our printed layflat photo book features ultra-thick pages that stretch across two full pages when open for stunning seamless panoramic view.
Layflat Binding
Your panoramic photos will look spectacular on layflat pages. The layflat binding is the perfect complement to showcase your work across a seamless double page spread.
Imagewrap Cover
As a photographer, you want the first photo to make a statement and a printed cover is exactly what you are looking for. Printed Layflat is defined by a full-bleed image on your cover which instantly makes a statement as soon as you see the cover with your impressive landscape photos.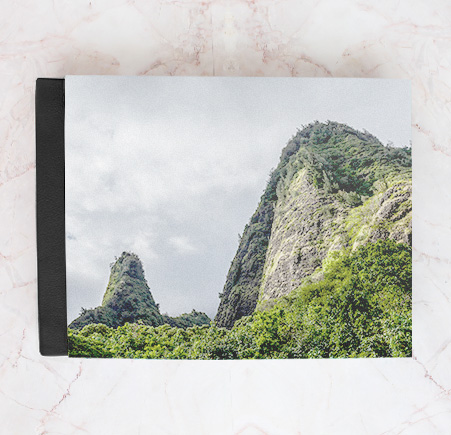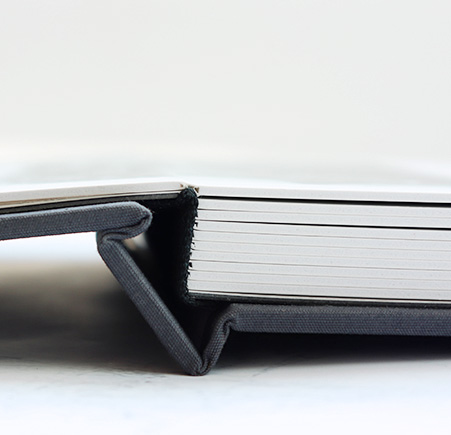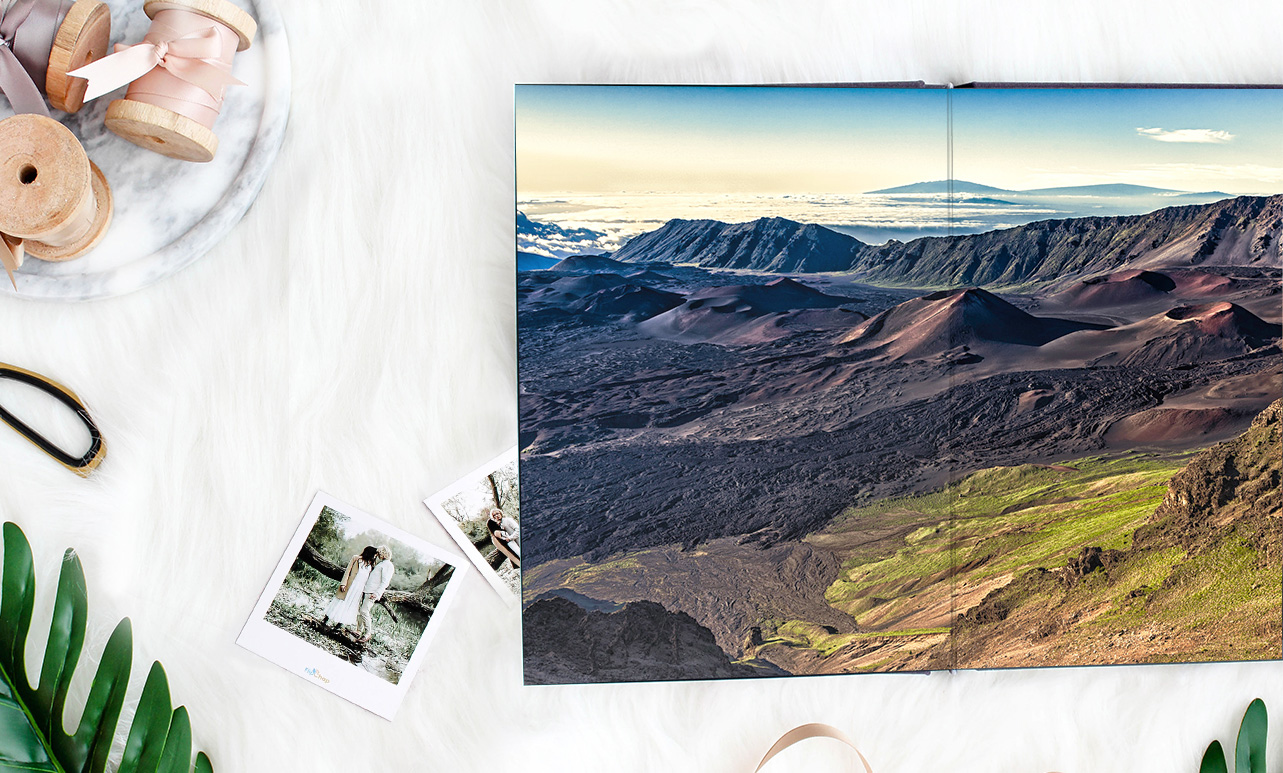 Choose the Perfect Book Orientation for Your Landscape Shots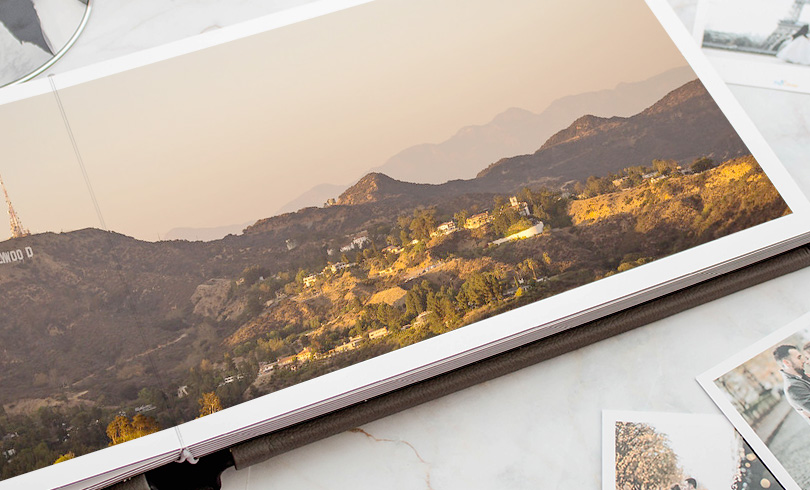 Landscape Orientation
The landscape orientation is great default option for most photographers. If you want to print a panoramic shot that shows high levels of detail, a landscape orientation is probably what you would go for.
The horizontal orientation gives epic impact and seamless viewing experience of nature scenes, cityscapes, and beauty of the outdoor that really wow people as they fill the entire frame. Our book in landscape allows your work to show as much detail as possible and do justice to the natural landscapes filled with beauty and drama. You can transform your outdoor sceneries into fine works of art displayed in all their glory in a horizontal orientation, especially if you display your photos on layflat pages.
Printing your photos is one of the most important steps when being a photographer.
Enhance your Book Cover
Cameo
If you want to go for a more low-key look, Cameo cover is a great option to make a subtle opening statement with your work. Our Cameo cover features a debosed window that reveals an image of your choice. The other part of the cover is wrapped in linen that available in a variety of colors.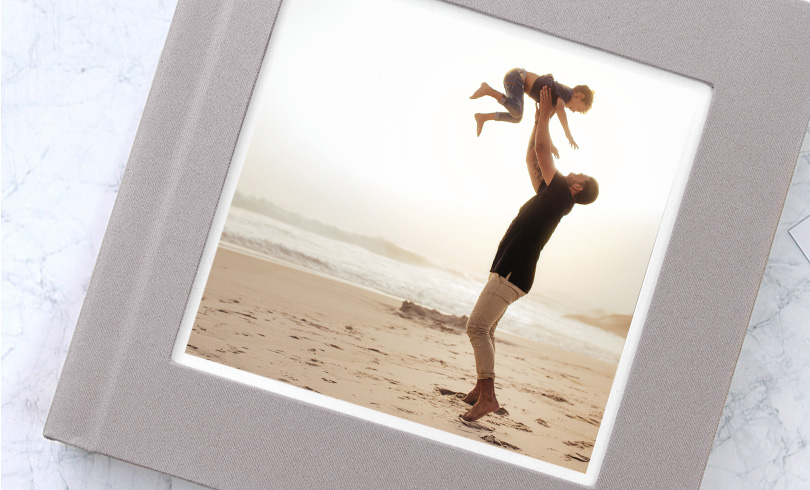 How paper type can affect the mood of your photographs
Gloss VS Matte
Believe it or not, your mood in your image really depends on your choice of paper type. Most professional photographers consider gloss paper to be the ideal canvas for their landscapes and nature photography.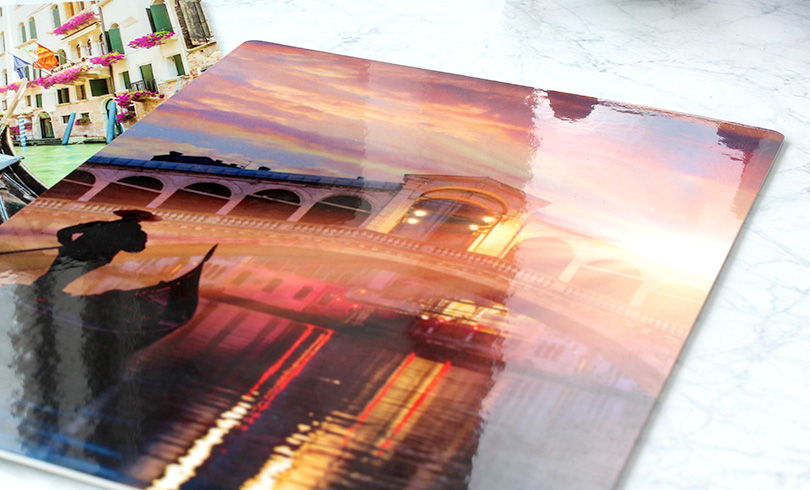 Gloss
One reason that glossy prints have become the favored option is because they are outstanding at showing plenty of details and vibrant photos. The gloss over the photographs tends to appear crisper and sharper, as well as creating an energized and cheerful feel. If you want to print a colorful landscape shot with bright details, a glossy photo paper is the best to bring out the true beauty of your photos.
Matte
A matte paper, on the other hand, is a great choice to give your photos a more natural and authentic feel. The matte finish over the photographs set the right mood for moody, somber and atmospheric photos. Whether you decide to pick a matte or gloss finish will eventually depend on personal preference and taste.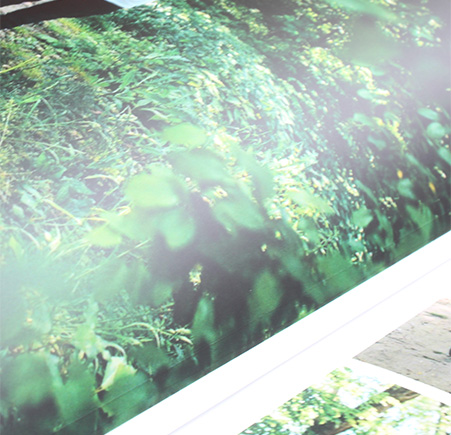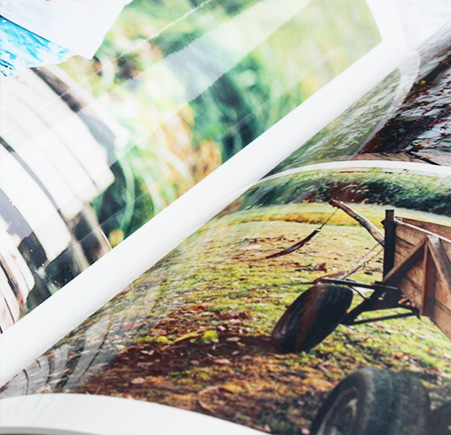 Whether you decide to pick a matte or gloss finish will eventually depend on personal preference and taste.
Protect Your Works Of Art
Handmade Presentation Box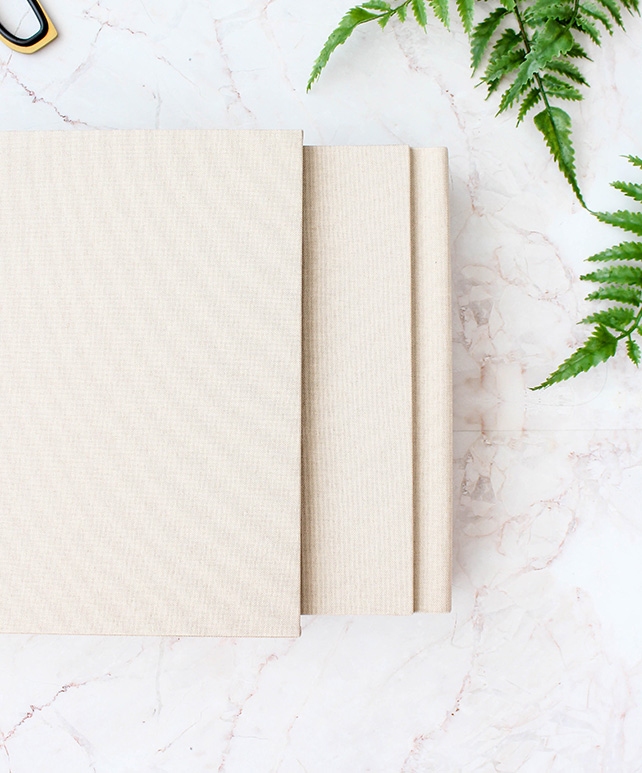 Option/ Box
Flexi Slip Case
Designed to make the books stand up on its own, our handmade slipcase occupies only minimum space while adding a modern touch to your photo book when stood up in bookcases and shelve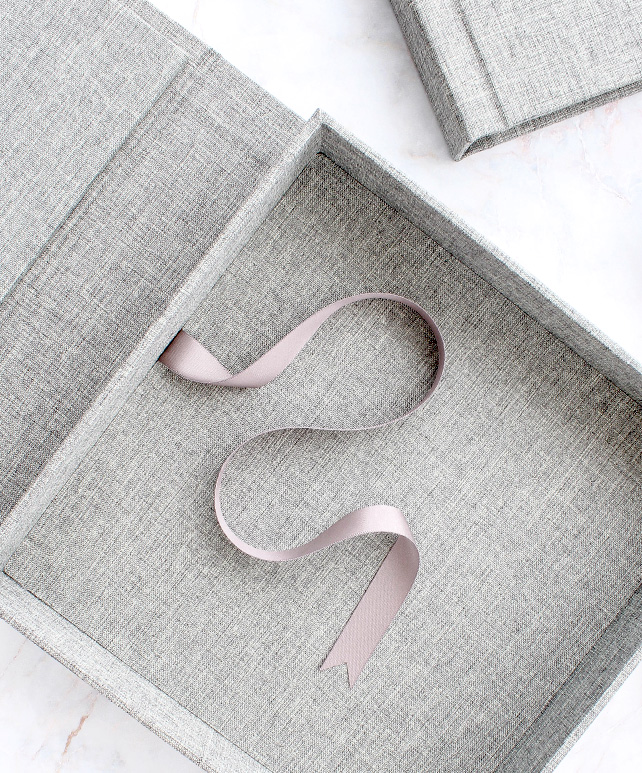 Option/ Box
The Modern Flip Box
Designed to make the books stand up on its own, our handmade slipcase occupies only minimum space while adding a modern touch to your photo book when stood up in bookcases and shelve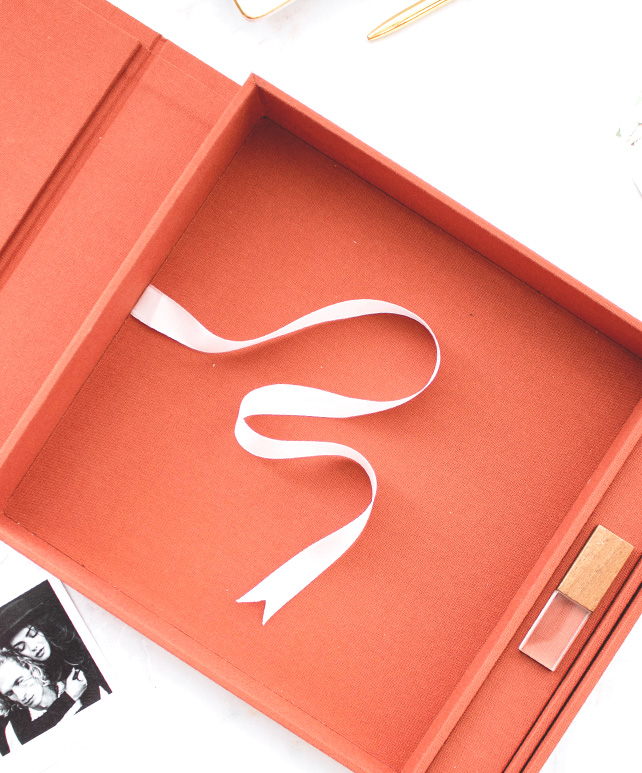 Option/ Box
The Modern Flip + USB Box
With this set of box, you can store your work physically and digitally as this upgraded handmade box has an added compartment to fit your USB. Now your photographs are never lost.
Our boxes are custom-made and hand-crafted from the finest materials.
Personalize it with your details
Custom Cover Stamping
Our deboss option is a perfect way to make a lasting impression. It's remarkable and attractive. A name or other texts can be debossed on
the front cover of the book. The impression is imprinted using hot metal plate and pressed into the surface material,
giving your book cover an indented texture that you can see and feel.

Optional Customization/ Custom Cover Hot Stamping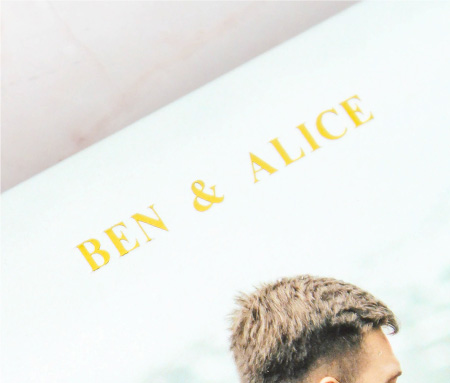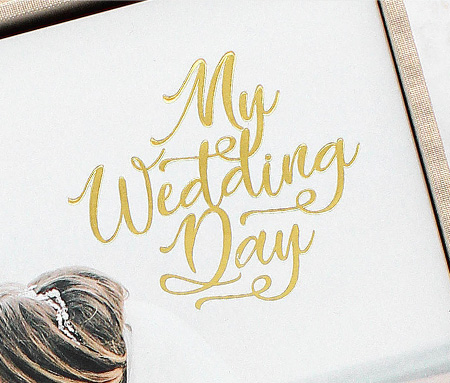 Custom Letterpress
Personalized with custom texts on the front cover.
Custom Stamping
The debossed text can be further upgraded to handwriting font for that extra grandness. All stamping metal plates are made to order.
Each gives eye-catching, multi-dimensional design and a sophisticated texture that will make you pause and feel the textures when holding the book.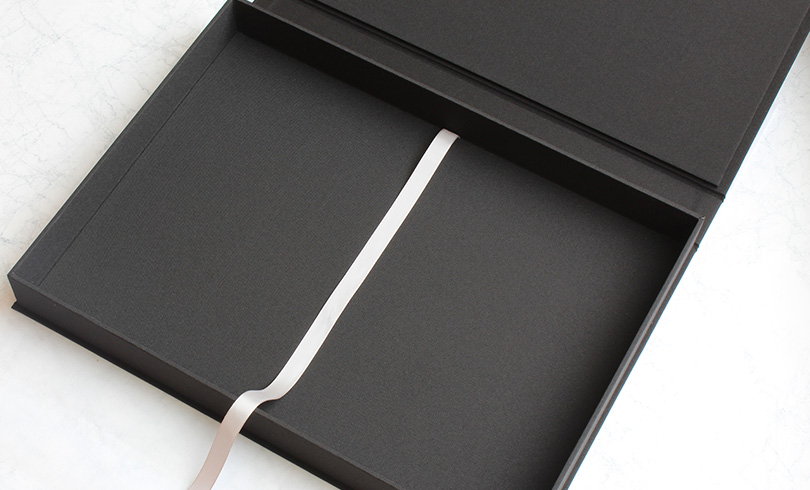 Modern Flip Box
Our Modern flip box gives a perfect finishing touch to your book. Made entirely by hand with a stunning flip-top design and a lift-out ribbon, your dad can proudly keep his favorite memories with you safe or even display it on his work desk. You can match your box material with your book, making the whole combo looks visually appealing inside and out.
Landscape Photography:
A Conversation with Nick Hoeller
The key to a stunning landscape photo book is high-quality landscape photos.
About Nick Hoeller
Nick Hoeller is a professional photographer that does not limit himself to one category of photography. Based in Ohio, Nick began taking landscape photos about six years ago. He has a passion for exploring and capturing the beauty that surrounds us, creating a way to show his creative side while giving people something pretty to look at and enjoy.

Check out her website at www.hoellerphotography.com
Favorite Quote
"My favorite is when someone tells me they connect to a certain photo I took due to a memory they once had. It brings me joy to know people can relate my photographs to their memories. That's what keeps me going and I don't think I'll ever stop."

Nick said.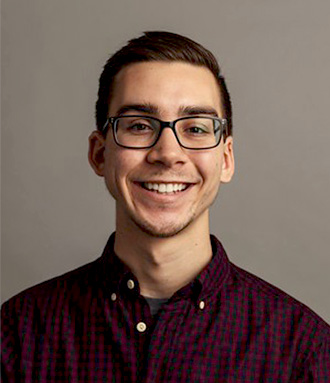 Nick's Tips
For Shooting Stunning Landscape Photos
While it's different for everyone, here are few tips from Nick to get the most out of your landscape photos.
There are a few factors you'll want to keep in mind that goes into a landscape photo before you head out.
That includes gear, timing and patients. Um, taking notes!
01. Invest In A Tripod.
Let's talk about the gear he recommend. You'll need a very sturdy tripod because it may be windy out or you'll have it in running water. It needs to be tough enough to be able to withstand those elements and people from easily knocking it over. Also it helps your camera to be stabilized the entire time while taking a photo.
02. Use Good Lenses
Second, you'll want a good wide angle lens. A wide angle lens allows you to get more in view and broadens your perspective of a certain landscape. You can get pretty creative as well when it comes to wide angle lenses. Lastly, remote timers, filters and cleaning supplies are all worth it when it comes to taking a great landscape photo!
03. Time Of Day
As much as the gear is important, the time that you go out is a lot more important to your photo. The best time to go out and take landscape photos is either sunrise or sunset. These times will give you this beautiful "golden hour" glow that makes landscapes a beautiful thing to look at. Neither is better than the other, but sunrise is when you can get some nice morning dew/ fog that adds to your photos.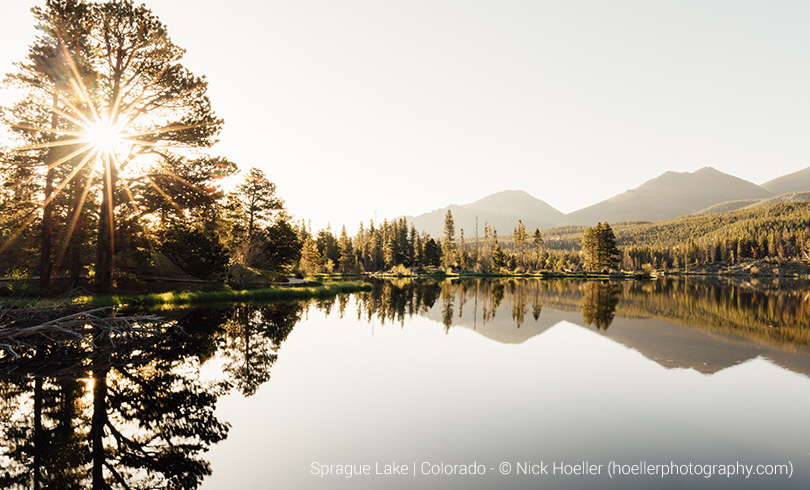 04. Be Patient
Last but not least, is you need patients! It takes time to understand when to go out or which lenses to use. A lot of times your photo won't work out and that is okay. Just keep trying and you'll eventually get it. Learn about composition, lighting and get creative with your photos! Photography is a great way to show your creative side and share it with thousands of people.
Landscape photography is becoming increasingly popular as it holds thrilling and adventurous possibilities.
Not only that, landscape photos will look amazing in your portfolio or look even best printed on beautiful paper.
With the right equipment, good research and a little bit of dedication, you will be able to capture breathtaking shots as well.
Once you got them, do not forget to print them out, because you will definitely find a great satisfaction in seeing your work in prints.