Select which pages you would like to start designing from the 'Organize' section. For photo books that have a printed cover, you can design your back and front cover.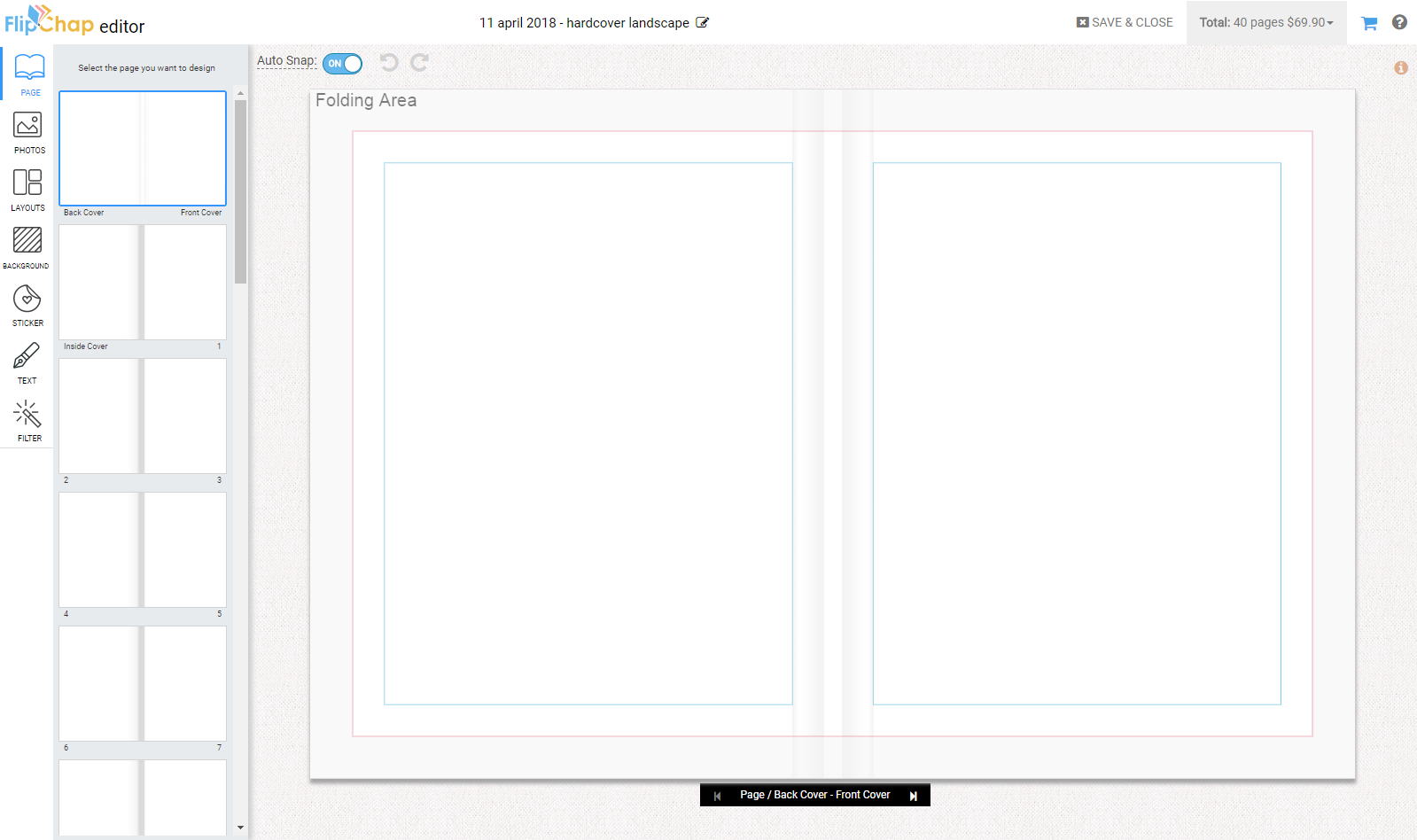 Adding Photos
Click, drag and drop the image you want on the page. If a triangle appears in the top, right corner of your photo, this means that the photo resolution is low. It will still be printed but the result will be a poor quality photo with visible pixels. If you wish to use that particular photo, you can resize it to a smaller size until the triangle is gone. Do ensure that your images are 300 DPI for the best quality pictures.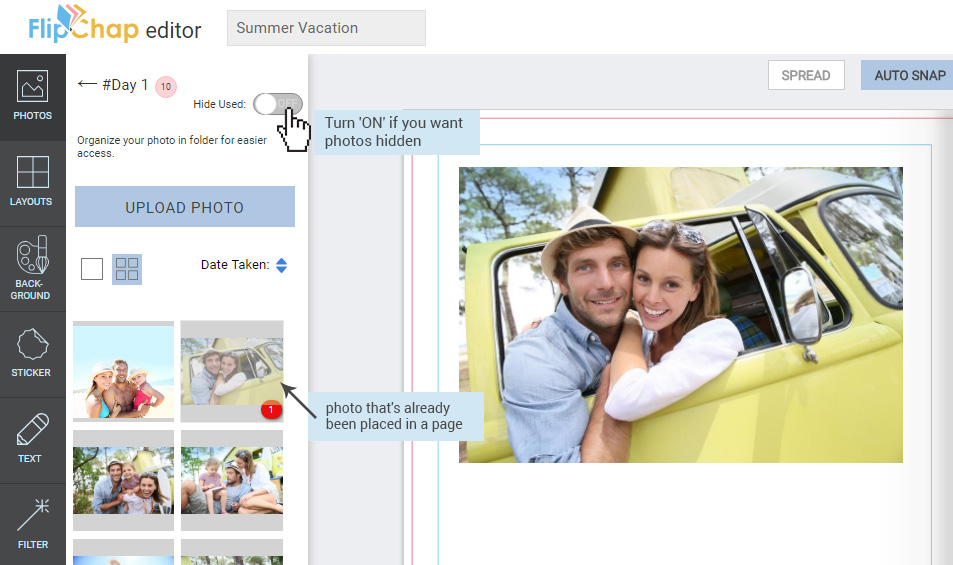 Photo Toolbar
You can resize any of your photos by dragging any of the white circles around the edges. If you wish to rotate your photo, use the circle arrow located at the top left corner above your photo. You can always reset the rotation using the 'Reset Rotation' icon in your 'Layout Object' toolbar.
If you would like one photo at the center of a page, click the 'Center Position' button that is located on the 'Layout Object' toolbar. If you want your photo in the center of both pages, make sure the 'Spread' button at the top of the Editor in clicked 'ON'.
Photo in use
Photos that have been placed in your pages will have a number displayed in a red circle at the bottom, right corner of that particular photo. This will help you to see if you have chosen the same photo twice in different pages. If you wish to make sure photos are not duplicated throughout your book, turn on the 'Hide Used' button at the top of your 'Photo's tab.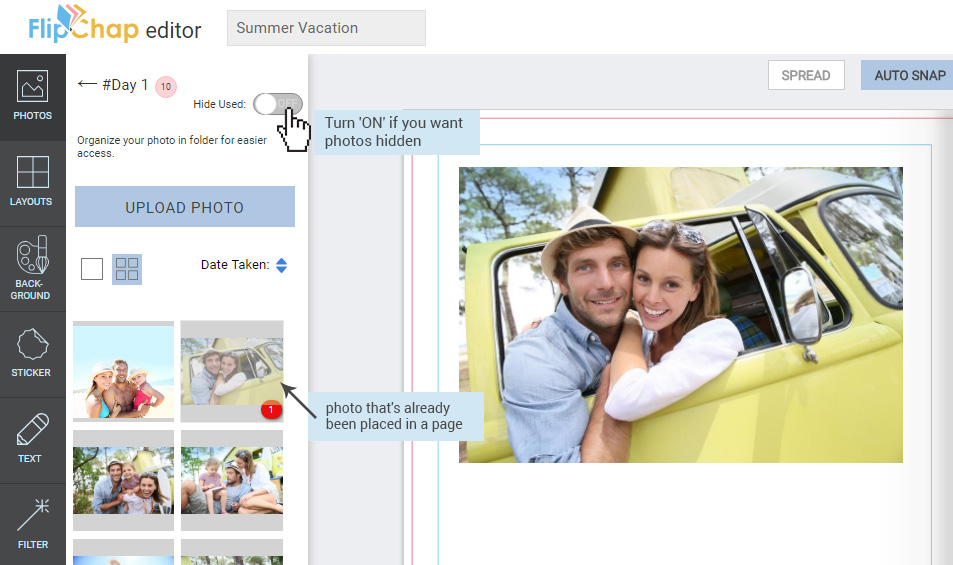 Bleeding & Safe Zone
There are two lines on every page. The Red Lines are the trim lines. To ensure that your photo or objects don't get trimmed, place them within the Blue Line.
For those who wish to have a full bleed, you can place the photo right to the edge of the pages, beyond the Red line.
For Cover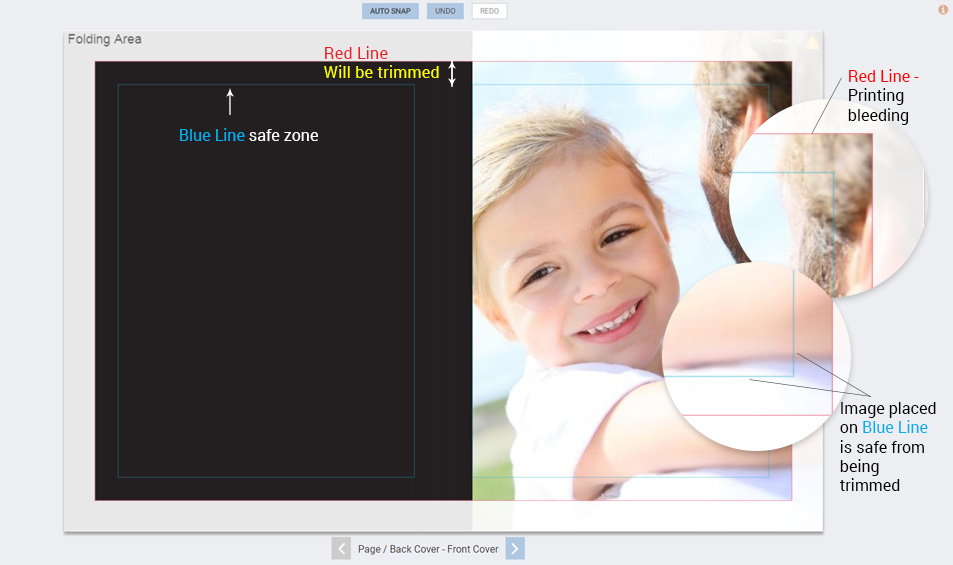 For Inlay Pages