CHOOSE ONE TO PROCEED
i
The Main Option is the key setting in making you book. Select your preferred options to personalize the book the way you want it.
VOUCHER TYPE /
PRODUCT VOUCHER
[edit]
---
Select Product Voucher
Enjoy discounted offers on our selection of products by buying in advance.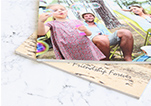 Soft cover (20 pages)
$4.90
(worth $24.90)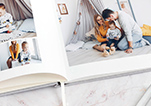 All hardcover photo book (40 pages, with Free black box)
$29.90
(worth $44.90)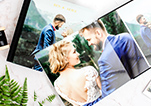 Printed Layflat Album (20 pages, with FREE black box)
$49.90
(worth $99.90)
Select Gift Voucher
Save money when you buy gift credit in advance.
---
Select your desired gift voucher or product voucher value, and then add to cart and proceed with payment.
---
Fill in recipient details *(required)
Fill out the name and email address for the gift card recipient. Once payment is approved, we'll send you an email with a code inside.